XRSOLAR 400w/405w/410w half cell 144pcs solar cell solar Module
Cells Type : Mono 158.75×79.375mm
Weight: 23kg
Dimension (L×W×T): 2010×1002×35mm
Cable: 4.0mm2 ; Portrait: N 400mm/P 300mm, Landscape: N 1400mm/P 1400mm
No.of Cells: 144 (6×24)
Glass :  3.2 mm High Transmission, Antireflection Coating
Junction box: IP68, 3 Bypass Diodes
Connector: QC4 or MC4 Compatible
Packing: 30pcs/pallet, 300pcs/20GP, 715pcs/40HQ
Description
XRSOLAR 400W Half Cell Module comprises two separated and identical solar cell arrays, which means the ordinary strings of cells are cut into halves, and these shorter strings compose which has separated current paths. When a module is shaded, only one side shaded array's current will be impacted, while the other array will still be functionally producing power. Under this circumstance, when a module is shaded, the affected working areas of Blade will be 50% less.
By cutting solar cell into halves, the internal power loss will be lower and hot spot effect will also be reduced.
XRSOLAR 400W Half Cell module instead of 6 internal strings of cells, half cell module has 2*6 shorter ones. This design effectively deals with the mismatch happened between cells caused by shadow, out of sync performance degradation, etc.
Features
1.9 Busbar Solar Cell
9 busbar solar cell adopts new technology to improve the efficiency of modules, offers a better aesthetic appearance, making it perfect for rooftop installation.
2.High Efficiency
Higher module conversion efficiency (up to 20.38%) benefit from half cell  structure ( low resistance characteristic).
3.PID Resistance
Excellent Anti-PID performance guarantee limited power degradation for mass production.
4.Low-light Performance
Advanced glass and cell surface textured design ensure excellent performance in low-light environment.
5.Severe Weather Resilience
Certified to withstand: wind load (2400 Pascal) and snow load (5400 Pascal).
6.Durability Against Extreme Environmental Conditions
High salt mist and ammonia resistance certified by TUV NORD.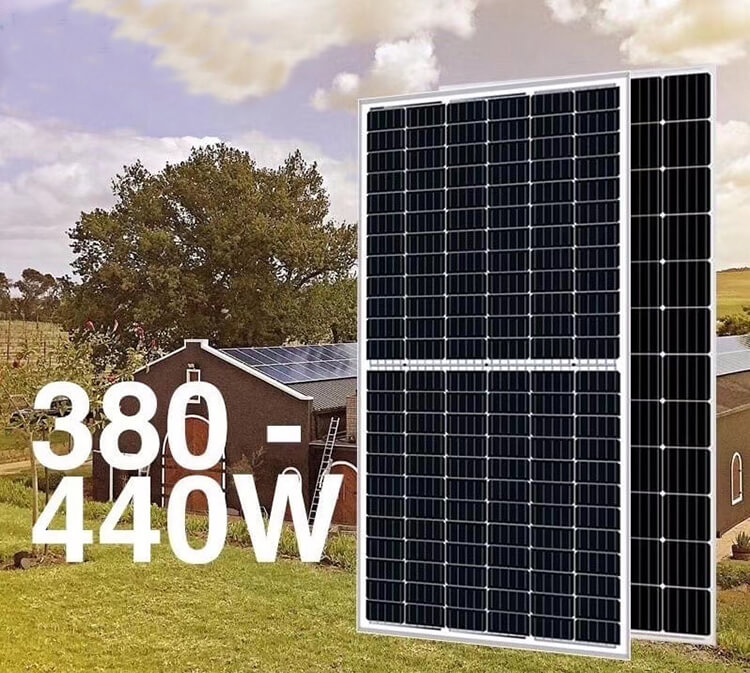 Specifications
| | |
| --- | --- |
| Model Number | XR-400M |
| Maximum power(Wmp) | 400W |
| Maximum power voltage(Vmp) | 40.35V |
| Maximum power current(Imp) | 9.91A |
| Open circuit voltage(Voc) | 49.05V |
| Short circuit current(Isc) | 10.51A |
| Cells types & Size | 22.20% |
| Size of module(mm) | 2010*1002*40MM |
| Cells No. | 72(6*12) |
| NOCT-Nominal operating cell temperature | 47±2°C |
| Maximum system voltage(VDC) | 1000 |
| Cell Efficiency(%) | >19.5% |
| Max. Series Fuse Rating (A) | 10 |
| Temperature Range | -40°C+85°C |
| Tolerance Wattage | ±5% |
| Surface Maximum load Capacity | 30m/s(200kg/sq.m) |
| Output tolerance(%) | ±3% |
| Standard Test Conditions (STC) | STC=1000W/M2 irradiance,  25°C module temperature, AM1.5 |
| Warranty | 2 years product warranty and 10years 80% of power |
| Net Weight | 24KG |
Drawing of Half cell Module
Packing & Dimensions
| | |
| --- | --- |
| Size of module(mm) | 2010*1002*40MM |
| Packing | 30pcs/pallet; 300pcs/20GP; 715PCS/40HQ |
Warranty
Manufacturer Warranty:  2 years product warranty and 10years 80% of power
Application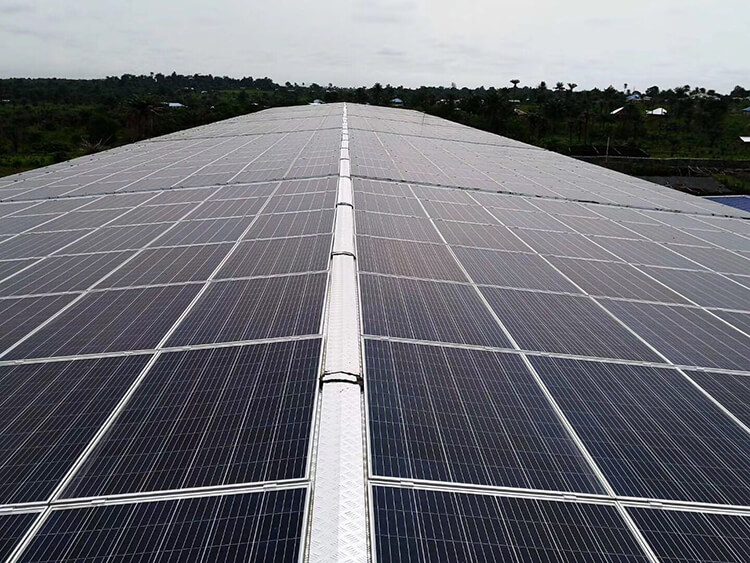 Video